I was never a huge fan of antique stores.
As a shopper-in-training, tagging along with my mom, I was taught to look for deals on new items. My training (aka childhood) consisted of hours and hours in places like Loehmann's, TJ Maxx, and Marshall's. When I graduated to solo shopper status, I took my deal hunting to teenage appropriate stores like The Gap and American Eagle, and eventually H&M, Zara, and all of the stores I love today.
But here, the mall is bordering on post-apocalyptic (Banana Republic employees have practically cried tears of joy to see a real live customer) and online shopping doesn't quite do it for me(it's not the same when you can't touch it!*). What am I, a trained shopper, to do?
The only solution was to start antiquing. And believe me, this city knows its antique stores.
My dabbling in the antiques has mainly been limited to frames like this one, which - while cute around Ike - has finally found a permanent subject. (More on that painting later!)
Other finds: more frames, bright yellow chairs (who doesn't need those?) and tea cups that I like to think could pass for Kate Spade.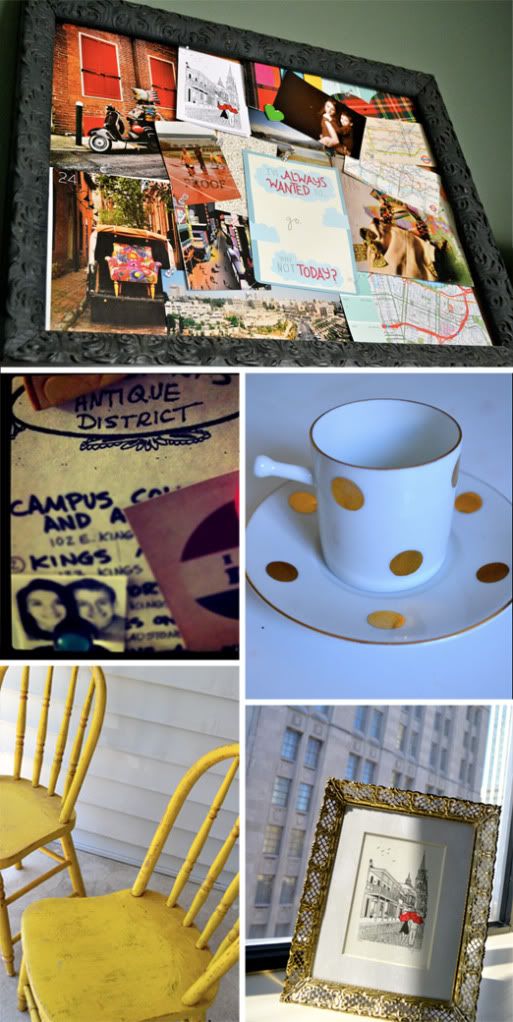 But Y and I have two very special favorite finds, both of which are priceless.
Y's favorite, a mystical painting:
And my favorite, the creepiest thing I've ever seen:
I hope these haunt your dreams like they have mine.
I'll miss you... archive: