The weather this morning was dreary and gross, which immediately made me think of Ireland. I know you're jealous -- not many people can say dreary and gross remind them of their honeymoon.
I'm still looking for the perfect souvenir from Ireland - I pretty much gave up while we were there. I wasn't in the market for any leprechaun or sheep paraphernalia, the shamrock stuff was overdone and cheap, and I don't like Guiness.
Funnily enough, you don't actually have to go anywhere to find cool stuff to remind you of foreign lands. Due to my recent blog addiction, I've been coming across some really cool art celebrating different cities and countries. Annnd... I want it all.

http://truche.etsy.com
can make these "I heart ___" necklaces for any city, state, or country. I'm going to need Ireland, Oregon, and Louisiana, to start.

JHill Design not only has these "A Toast To ___" prints as seen above (I think my favorite is England), they also have this modern world map that I would love to use as a "here's where we've been" board, I just don't think I could bear to stick pins in it.

JHill design also has city prints like the one above for over 40 cities. I love Austin, Rome, Portland, and Pittsburgh. I can't wait to see what they come up with for New Orleans.
Ireland isn't represented here (yet).. and I have no idea if these are even for sale, but I love these Google Street View sketches.
Ork Posters has a select few neighborhood prints, which I like, but they also have the heart and the brain for Yoni's Weird Science Prints collection.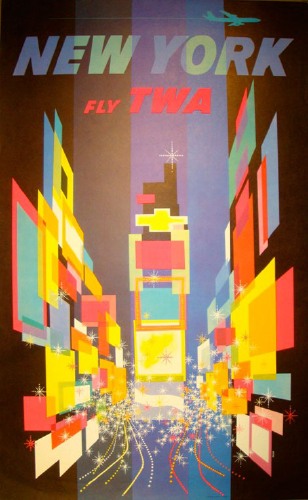 And finally, I just learned about David Klein, the artist who did the TWA ads from the 50's and 60s'. Some of these, like Israel, are available as posters from art.com.
And since I feel like I owe my 12 followers (8 of whom are Yoni's alter egos) a funny story, I'll leave you with this recycled post from our travel blog.